Cosmetics | Household products
We propose a wide range of extrusion – blow moulding machines to cover all your manufacturing needs for bottles, jars, containers, etc. (HDPE, PET).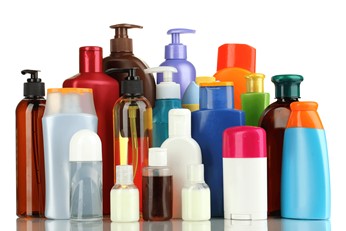 Bottles and containers for cosmetics require a high quality finish.
The aesthetic aspect is dominant and manufacturing standards must be observed.
Different materials may be used depending on the bottles to produce and the choice of machine needs to consider the aspects of the materials to be transformed.
The quality of moulds is essential for cosmetics applications, because the outer attractiveness of the bottle is directly dependent on this. The bottle exits the mould first and not the machine.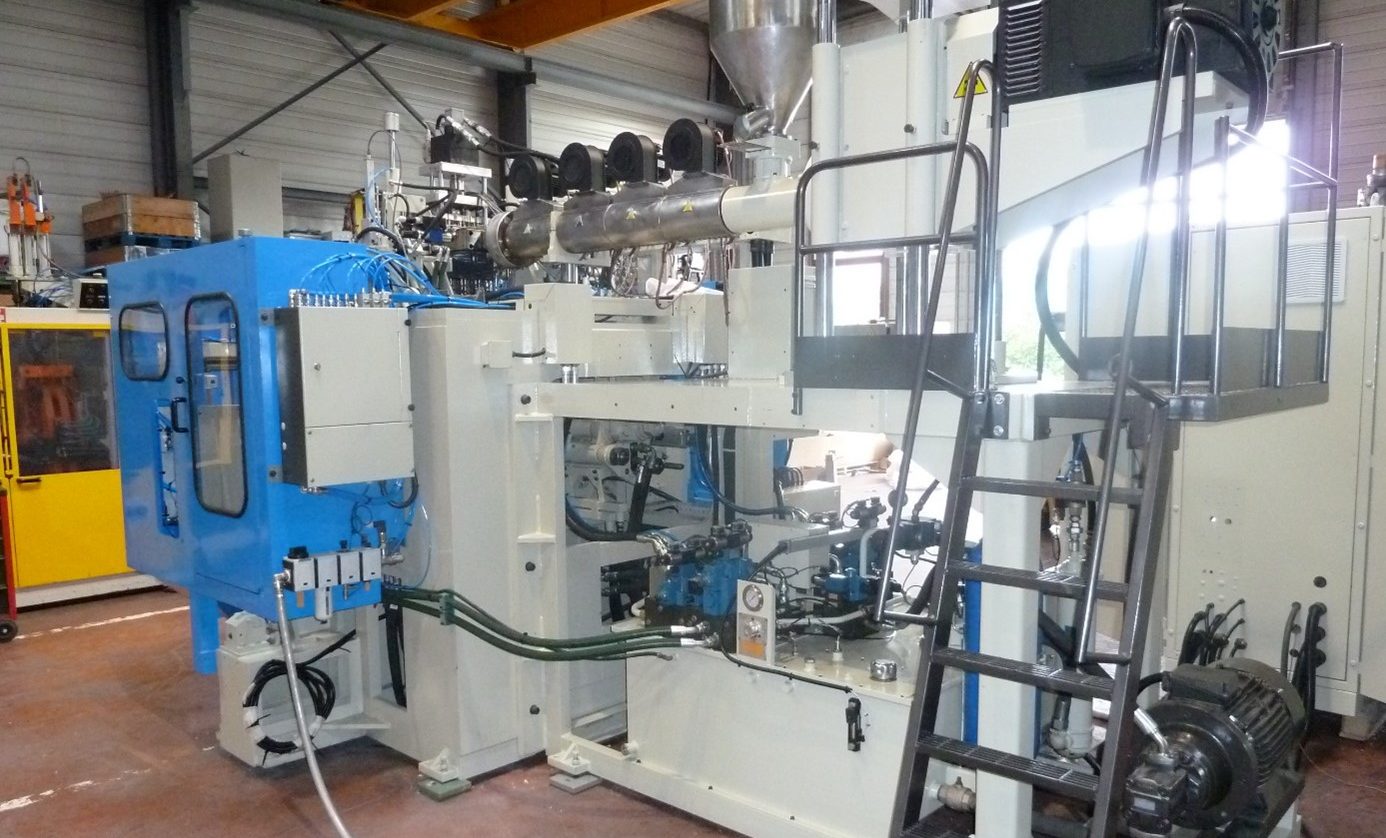 Co-extrusion (multi-layer)
Depending on the specifications, we can propose machines equipped with 2 or 3 extrusion heads, delivering the following benefits:
Bottle gloss / shine
Material savings in terms of colourants, additives
Barrier effect (product migration)
Distribution with precision of layer thickness
Bottles with a velvet touch
Aesthetics (outer colour different from interior colour)
I'd like more information
The manufacture of household product containers requires the use of high-efficiency machines in terms of production rate, with very competitive production costs.
To do so, our machines are generally equipped in a multi-cavity configuration enabling several containers to be produced in the same mould.
In general, these containers are made of HDPE or PET.
These containers must be robust to contribute to product conservation. This prevents leakage during transport, storage, handling, etc.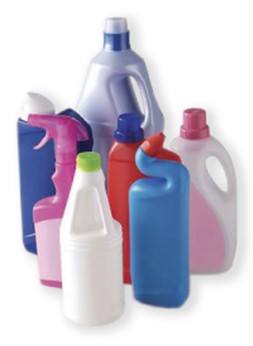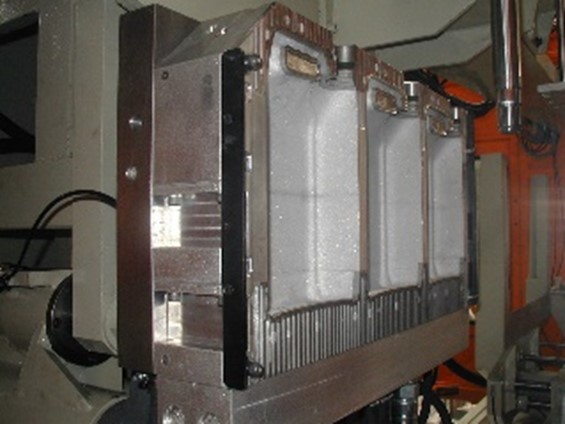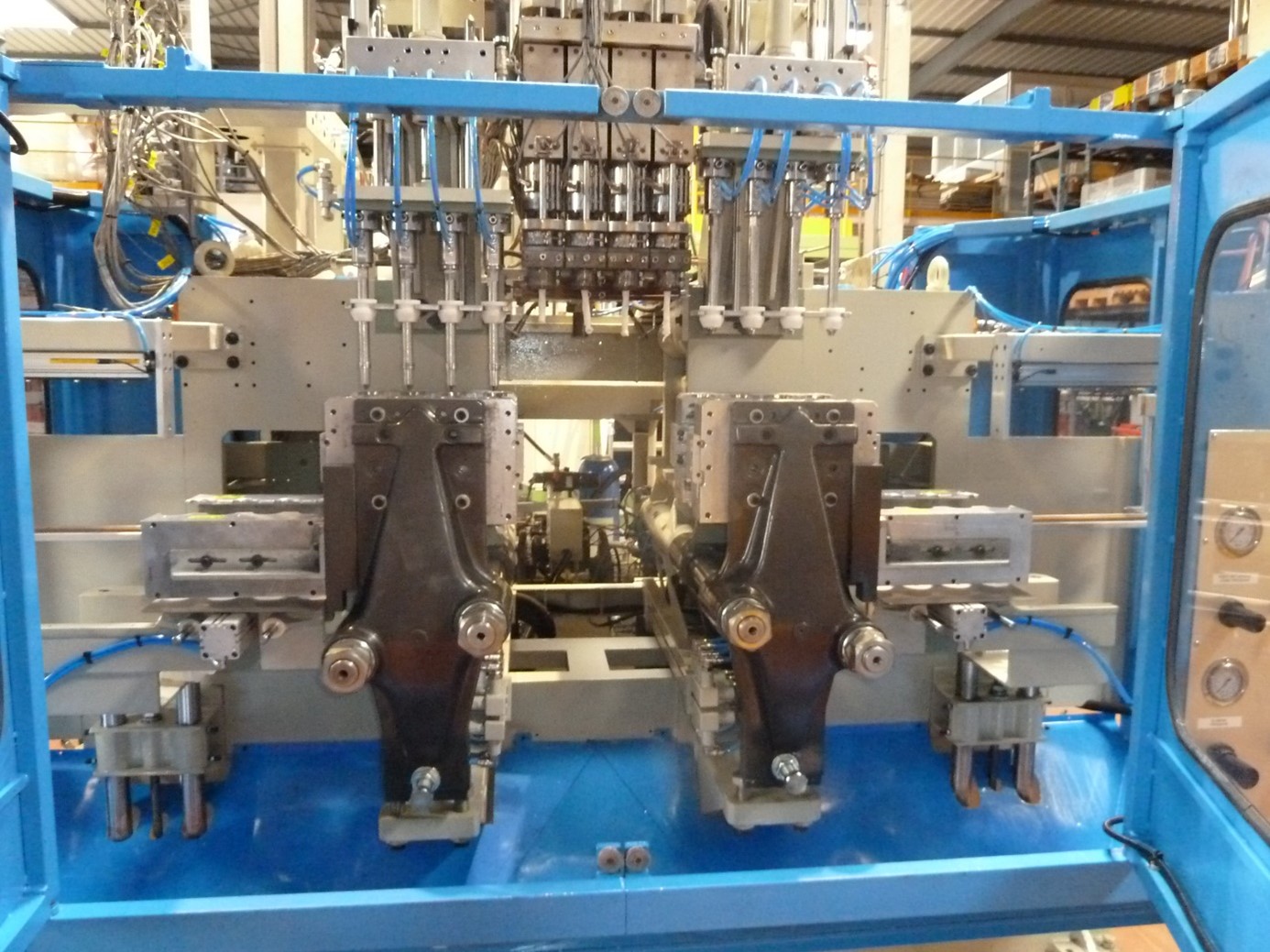 Our extrusion blow-moulding machines are equipped with parison programmers used to precisely strengthen bottle handles, necks, and bases. Depending on the specifications, other tools can be installed on the machines to manufacture containers in optimum conditions.
On request, our machines can be equipped for co-extrusion to produce multi-layer barrier containers.
Our services also include packaging design, supply of equipment, moulds, peripherals and commissioning, with operator training in your factory.
I'd like more information