Containers| Jerrycans | Canisters
We propose a wide range of extrusion-blow moulding machines to cover all your manufacturing needs for containers, jerrycans and canisters up to 500 L.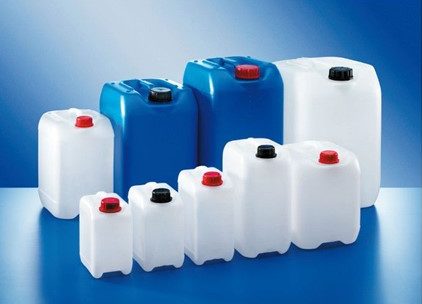 The containers are made of high density polyethylene (HDPE) and require excellent mechanical and chemical resistance to all aggressions. During storage and transport, these containers are subjected to high stresses.
Most such containers can be stacked and thereby reduce the floor space occupied.
The manufacturing cycle times are longer than for small-capacity containers.
Depending on the molds used, the machines may need to be equipped with a hydraulic actuator which opens the mould and releases the containers.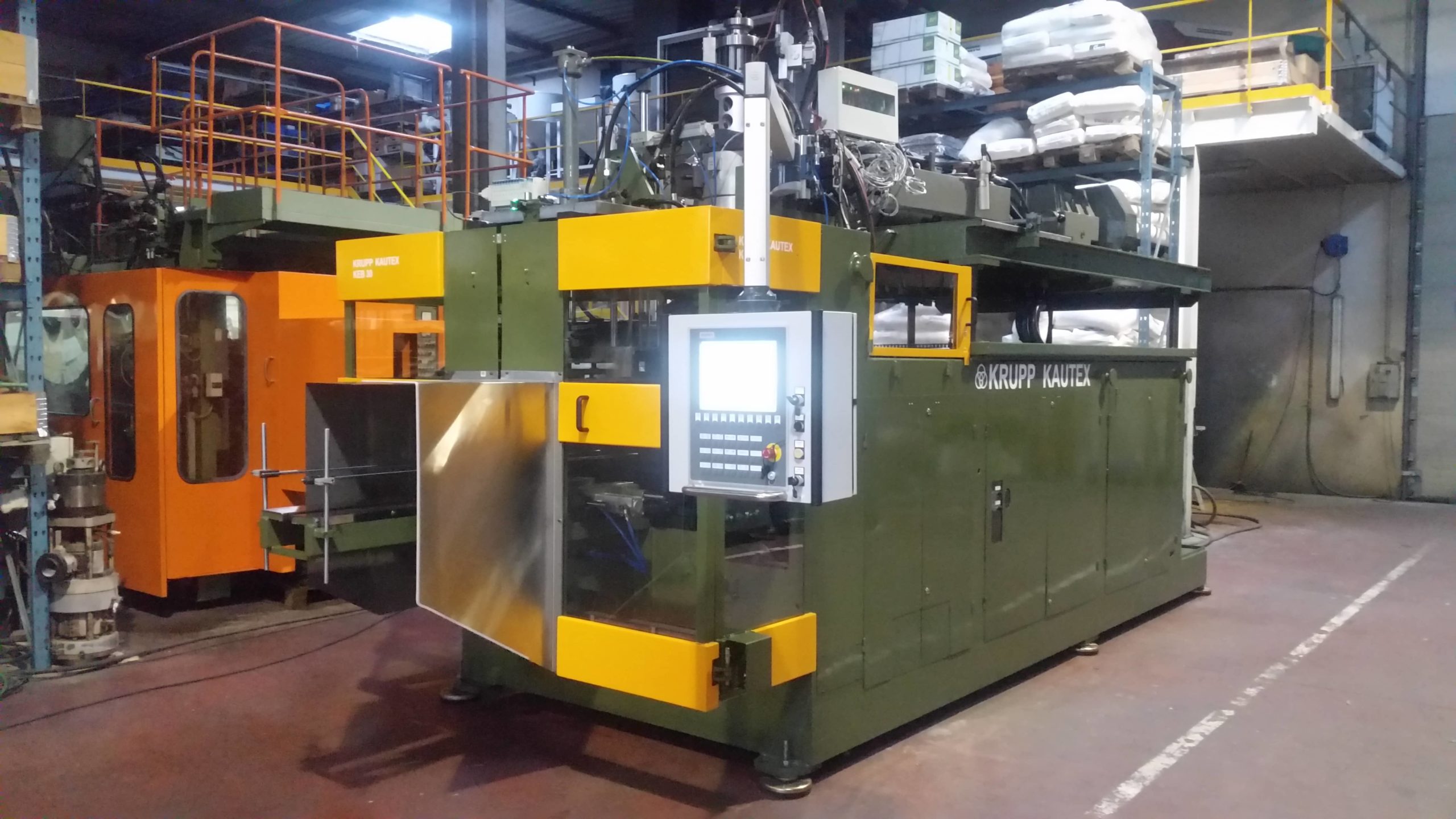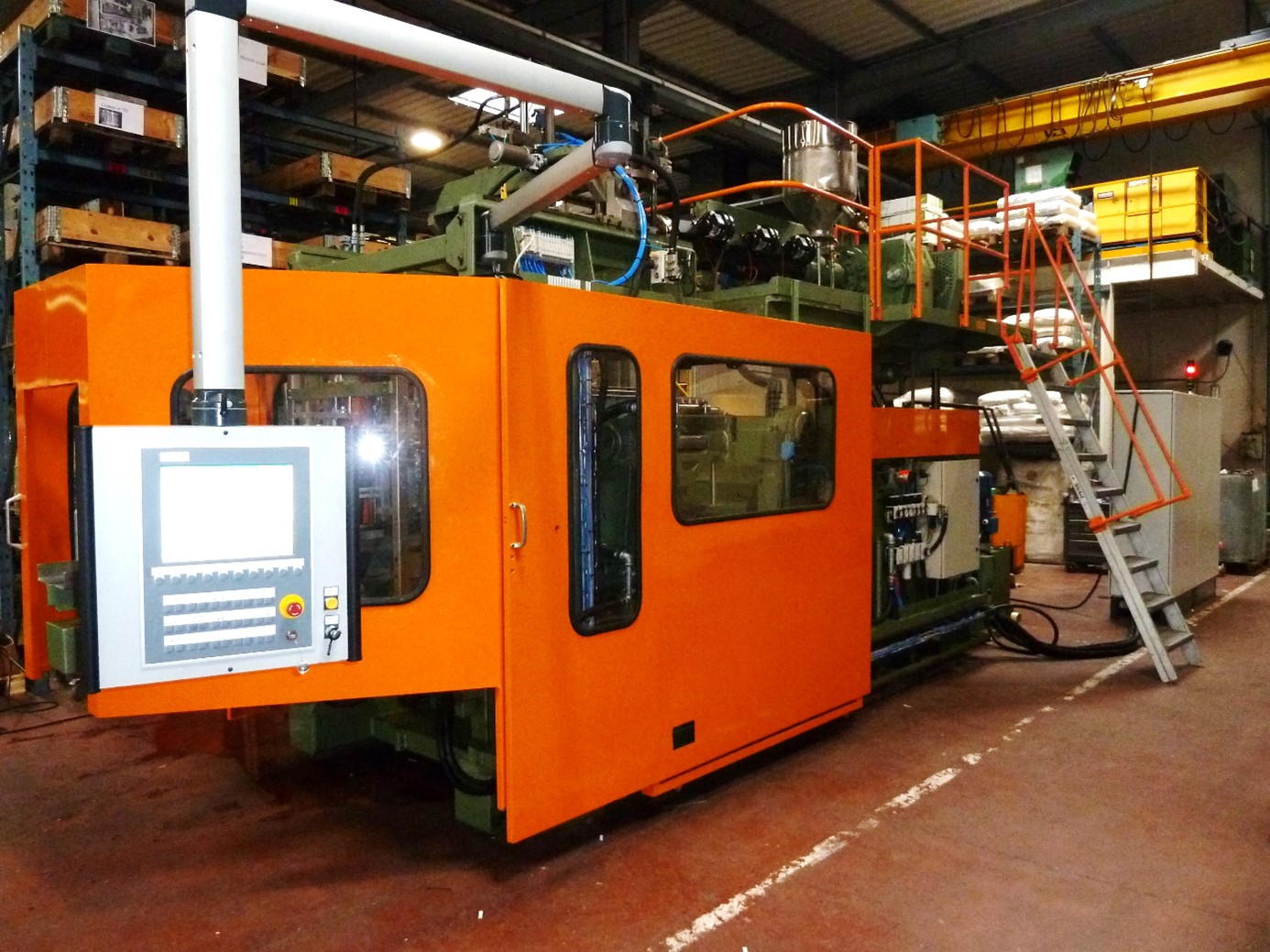 Our refurbished machines are equipped with all the equipment needed to produce large containers in optimal conditions.
We fit latest-generation BECKHOFF controllers on our machines. Our software exclusively dedicated to extrusion blow moulding enables us to perform all types of movements on our machines with remarkable accuracy (e.g. parison control, mould opening and closing with proportional valve control, clamping units, etc.).
All movements are controlled and managed directly from the BECKHOFF controller touch screen.
I'd like more information